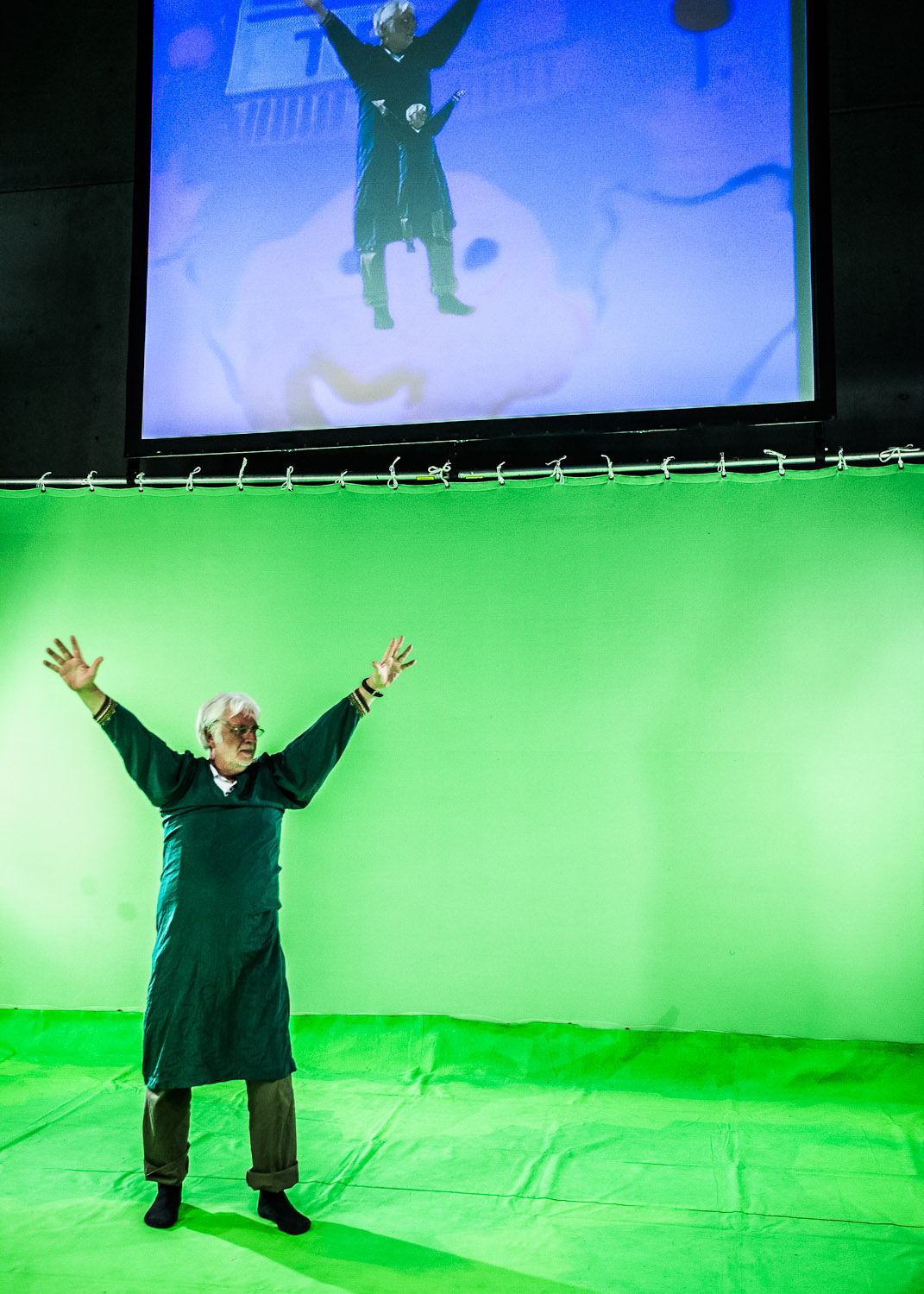 Tele Visions was an experimental intervention of the TV medium in the last days of analog TV in Australia, a temporary pop up TV channel that ran from the 28th of November to the 3rd of December. Programmed 24hrs a day with screen based and live televisual art devised specifically for and about TV, Tele Visions could be viewed via analog TV transmission: 681.25 MHZ in the UHF band if you live in Sydney's inner west, or streamed live from the Tele Visions website. Presented as part of Performance Space's 30 Year program, You're History, Tele Visions coincided with the final shutdown of analog television in Sydney on December 3rd, 2013.
For this series of live and broadcast events Tele Visions built a TV studio at Carriageworks where specially commissioned works will be created in front of a studio audience. Find out about them here.
A second studio at Verge Gallery is filming a live performance 24 hrs a day by Kate Blackmore and Frances Barrett. Alongside this live content a curated program of screen based TV artworks were broadcast.
To reflect upon this important cultural and creative moment, a series of critical writing was commissioned to expand upon TV's history as a performance space, artistic tool and cultural phenomena. Presented in the TV Guide, these works were accompanied online by a series of guest blog posts responding to each day of the transmission.